The San Francisco Rent Explosion
The other day someone asked why I thought Vallejo and Walnut Creek make excellent alternatives to working in San Francisco.  In my daily readings I stumbled upon a Priceonmics blog.
The blog post made amazingly clear and specific reasons as to what and why the rent is exploding in San Francisco.  I have attempted to summarize the article and you will begin to see the distinct reasons that will cause specific cities such as Vallejo, Oakland and other areas go through a major gentrification.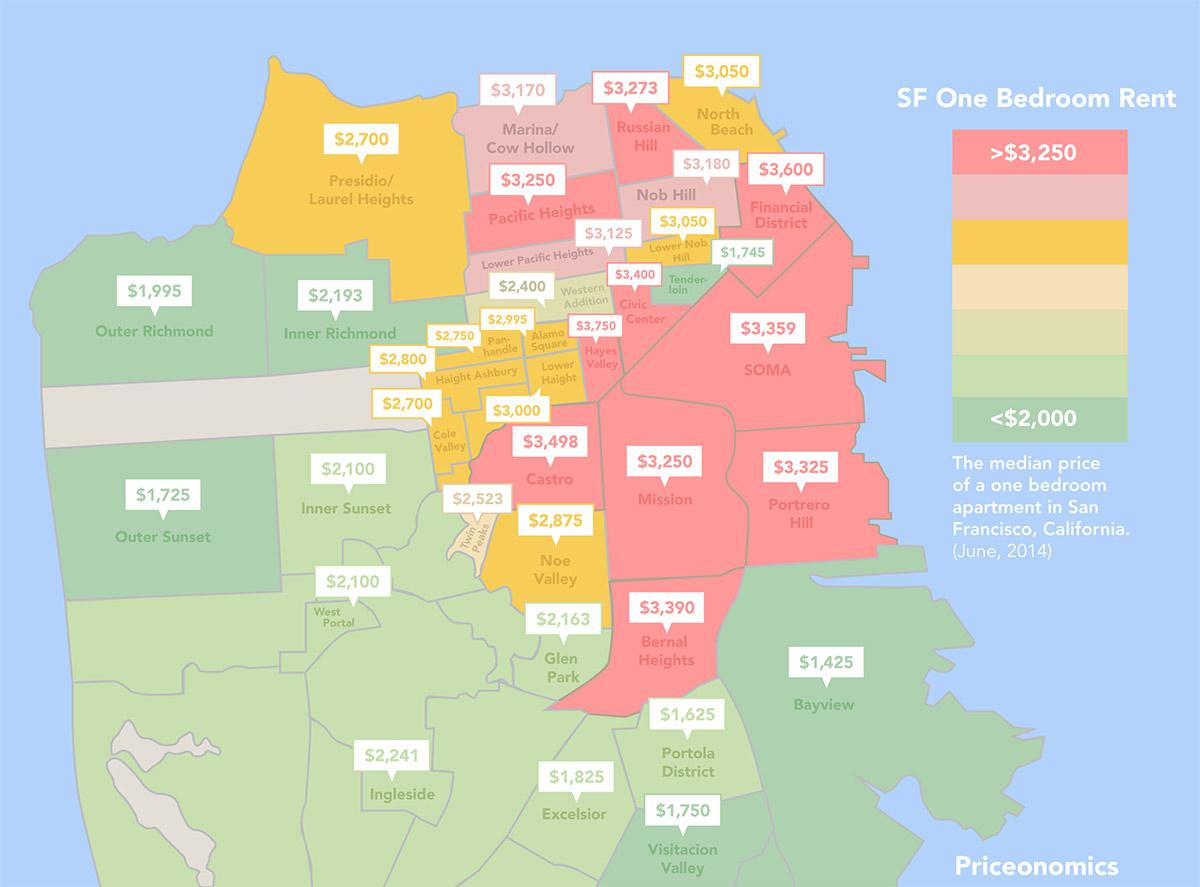 Source: Priceonmics
Real Estate in San Francisco is booming. If you've looked for an apartment recently or commercial space then you know this haunting experience. Rental prices have exploded and small homes sell for more than other well located  Bay Area High Rises. San Francisco is kewl as well as cool; with a economy roaring past the Great Recession it's brought tens of thousands of new residents over the past few years. But the city  isn't really zoned for the type of high density housing that could accommodate the increased demand. So the price of housing has increased.
Check it:  This is a add I personally found on Craigslist on 8.13.14